PLATINUM FLASH SALE
PLATINUM FLASH SALE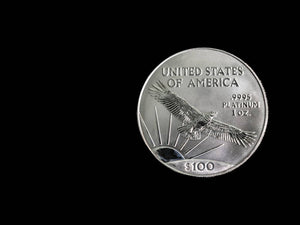 Gold and Silver are among the most popular options for precious metal buyers to park their hard-earned cash to hedge against an ever weaking dollar and rising inflation rates. But there is one metal that I feel gets slightly overlooked at times: Platinum.
Like Gold and Silver, precious metal buyers will turn to Platinum as another way to diversify their portfolios and cover an extra sector in the metals market. Platinum is a highly industrialized metal that is going to see a tremendous amount of demand in the coming years.
Many electric cars on the road today are already using hydrogen to power their batteries rather than relying on just electricity. The batteries are recharged by pumping hydrogen into the car, and the ever-important Platinum catalysts help turn it into usable energy.
This new technology to harness the efficiency of hydrogen and Platinum is quickly being developed to be used at a much larger scale. Qualico, a private real estate company in Canada, has teamed up with ATOCenergy, the third largest energy retailer in Canada, to create the first community ever to be heated solely by hydrogen energy. If it proves to be successful and efficient at a large scale, this could be a huge step towards seeing the demand, and the price of Platinum, reach new highs.
The World Platinum Investment Council (WPIC) has recently put out reports on the predicted numbers for the supply and demand of Platinum for this year and into early next year. The predicted demand for Platinum is up by 24% this year, while supply is only predicted to increase 3% in comparison to last year.
I think this is the perfect time to add platinum to your portfolio or increase your current holdings.
We have a very limited supply of 1oz American Platinum Eagles and 1oz Canadian Platinum Maple Leafs available at these prices.
Once we're out we are out!