METALS ARE HOT BANKS ARE NOT SPRING CLEANING VAULT BLOWOUT
METALS ARE HOT BANKS ARE NOT SPRING CLEANING VAULT BLOWOUT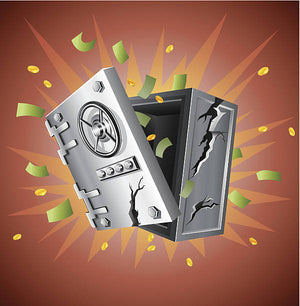 METALS ARE HOT BANKS ARE NOT
SPRING CLEANING
VAULT BLOWOUT
DUE TO UNPRECIDENTED VOLUME OUR VAULT IS BURSTING AT THE SEAMS AND WE NEED TO CLEAR OUT SOME ROOM FOR INCOMING INVENTORY.
Business is crazy and we are way ahead of the market with our safes bulging at the hinges. We bought large numbers of Silver Eagles and can offer them at highly discounted prices.
You can compare our prices to ANYONES. Online prices from the reputable low-priced dealers vary between $45 -$48 a coin. The competitor's price of $45 requires a purchase of 1500+ coins. A few rolls and the price jumps to over $48 each.
I have over 5000 coins available, and I cannot get more for the low prices I am offering them at. Don't believe me, call around or go on-line.