Gold Surge
Gold Surge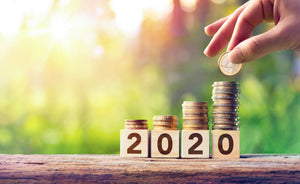 Gold surged as much as $30 this morning, hitting a 7-year high of $1650 before backing off slightly. This is either the continuation of a new bull market that can take us to $1800 then $2000 OR its a good time to take money off the table and sell into this move in gold.
The higher price can be linked to the FEAR of the Corona virus and we have had these scares before. Think SARS, bird flu or several other supposed pandemics. If the PERCEPTION is the virus holds no immediate danger (or will pass), the markets will react by gold moving lower and stocks going higher (see the chart below).
Hard to believe we are within about 15% of gold's all-time high price. What a difference a year and a half makes. It was just August of 2018 that gold was trading under $1200 an ounce.