AMFED RETURNS TO THE DENNIS PRAGER SHOW
AMFED RETURNS TO THE DENNIS PRAGER SHOW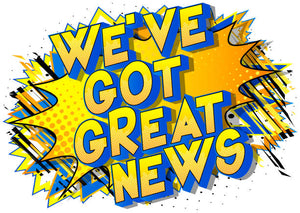 AmFed Coin & Bullion is excited to announce its return to The Dennis Prager Show. One of America's most respected radio talk show hosts, Prager has broadcast on radio in Los Angeles since 1982. His popular show became nationally syndicated in 1999 and airs live from his home station, KRLA. Widely sought after by television shows for his opinions, he's appeared on Fox and Friends, Red Eye, Hardball, Hannity, CBS Evening News, The Today Show and many others.   In 2011, Dennis co-founded with Allen Estrin, Prager University, an institution of higher learning on the Internet with a unique difference – all the courses are five minutes long. 
No Safe Spaces
 is a 2019 American documentary film directed by Justin Folk that features Dennis and comedian Adam Carolla talking to college students and faculty about university safe spaces.
Nick Grovich, owner of AmFed Coin & Bullion, has advised Dennis for many years on his own precious metals and coin collection. He is excited to return to the air with Dennis and looks forward to offering his listeners the same level of expertise and service.