PRECIOUS METALS ON SALE AS MARKET DIPS
PRECIOUS METALS ON SALE AS MARKET DIPS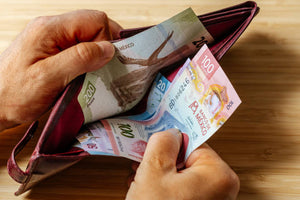 Gold is down over $53, silver down $2.40 and platinum down $70!
If you truly believe in buying the dips-today is the day. We have not seen these prices in over 6 weeks.
You would expect the opposite considering the additional chaos surrounding the coming fight of a new Supreme Court nomination.
Analysts at Commerzbank see gold coming out as the ultimate winner.
A currency war has started between the US Dollar and the Euro. No one wants a strong currency. Fed Chairman Powell will be speaking to Congress to urge a new fiscal package now that the Fed has done what it can.
The recovery remains uncertain, especially in Europe, and monetary policy here in the U.S. remains expansionary, paving the way for gold to make further gains, according to Commerzbank analysts.
Last Wednesday's Fed meeting was extremely bullish for gold as the Fed said it does not plan to raise interest rates through 2023. That is negative for the dollar.