PLATINUM IS FINALLY READY FOR A BREAKOUT
PLATINUM IS FINALLY READY FOR A BREAKOUT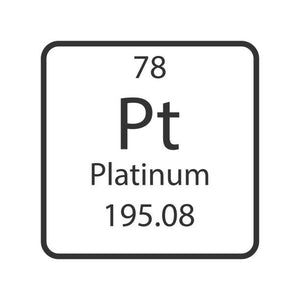 The upcoming months and years are looking very bright for platinum. These are just a few of the major reasons I believe a portion of any precious metals portfolio should contain platinum at this time.
*Platinum is cheaper than it has ever been relative to the price of the other precious metals.
*The price has been much too low, and platinum has been beaten up for too long over the Volkswagen scandal.
*Platinum is about 35% cheaper than the price of palladium. It is usually 2-3 times more than palladium.
*It is 30% less than gold but historically trades at 35% MORE than gold.
*Platinum is critical for Fuel Cell vehicles.
*Fuel cell vehicles are already in production and China has just announced a major move towards greatly increasing the production of these vehicles.
BEST WAYS TO OWN PLATINUM:
1 OUNCE PLATINUM EAGLE:
 $973 
per coin.
20 or more 
$964 
per coin if available.
Very limited supplies available. Less than 100 coins in stock. The US Mint is completely sold out.
1 OUNCE CANADIAN MAPLE LEAF: 
$964 
per coin.
20 OR MORE: 
$955 
per coin.
1 OUNCE PLATINUM BAR: 
$960
 per bar.
20 OR MORE: 
$951
 per bar.
CALL 800-221-7694 TO LOCK IN YOUR PRICE
PRICES ARE BASED ON A SPOT PLATINUM PRICE OF $884 PER OUNCE AND ARE SUBJECT TO CHANGE WITH MARKET FLUCTUATIONS. AVAILABILITY MAY BE LIMITED.