Gold hits an all time high! What now??
Gold hits an all time high! What now??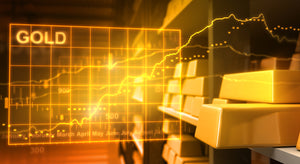 It's been a crazy year for metals and I've been very lucky to have so many special buys the last few months, as precious metals went up and supplies got short.
It looked like inventory was starting to open up a couple of weeks ago, but now its getting harder to find silver and platinum. Premiums on gold have also started creeping back up.
Silver has surged past $28 an ounce, with the premiums making the actual cost to own even higher. The fact that silver has caught up to gold reinforces the opinion this is likely a bull market. The ratio of silver to gold is about 65:1 …. which is more "normal". 
I've talked to so many people who just couldn't pull the trigger and commit to buying metals, only to see the price go higher week after week. Clients who thought $1700 gold was too high are now kicking themselves as we hit new all-time highs over $2000 an ounce. Look, I can't blame them! Everyone gets nervous when gold starts approaching the numbers we've been seeing and its easy to second guess yourself and wait for the price to drop.  
SHOULD I WAIT FOR GOLD TO DROP?
I just don't know if we will see substantially lower prices or not. What you need to ask yourself is this. WHY DO I WANT GOLD? If the answer is you want to make a few hundred dollars an ounce, then that makes it a tough decision. However, if your answer is something like this ...
I CAN'T BELIEVE THE GOVERNMENT'S PUMPING TRILLIONS AND TRILLIONS OF DOLLARS INTO THE ECONOMY WITH NO WAY TO PAY FOR IT.
I WANT TO PROTECT MY MONEY FROM THE PROBABLE INFLATION ALL THIS MONEY PRINTING WILL CAUSE.
I WANT A PHYSICAL ASSET THAT CAN GIVE ME THE HEDGE OR INSURANCE AGAINST UNCERTAIN TIMES.
… then don't worry about if gold (or silver or platinum) move a few dollars either way! I never dreamed that people who bought Silver Eagle Monster Boxes from me last month would be seeing gains of 30-40% in just a few weeks!
Even though I was always confident gold would hit $2000 an ounce, it's the speed in which its moved up that leads me to believe we will see $2500 or maybe $3000! There's a lot of money moving into precious metals and I've been working 10-12 hours days the past few months just trying to keep up. It's a good thing I have 40 years of industry connections or I'd never be able to get enough metals for my clients. I am too old to work this many hours! 
Click 
here
 for another great article about what's going on and then, if you want to talk about buying (or even selling) precious metals, give me and my team a call today at 
(800) 221-7694.