Gold and Silver Surge
Gold and Silver Surge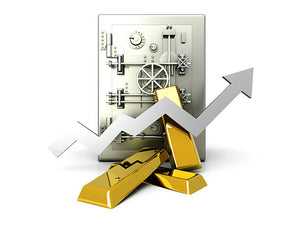 The current safe haven buying of gold and silver is not likely to abate any time soon. Demand for physical precious metals continues to be strong and supplies are once again getting tight. The outlook for the country's problems is not likely to improve soon. Even the Presidential election will not solve problems, regardless of which candidate you are voting for. 
Neither side is going to accept defeat graciously and things can get much worse. It is unbelievable where this country is right now, and I hope you're as concerned as I am! That is what is stoking the price increase. People are worried. Major cities have become war zones and the Corona virus threatens to keep the economy from getting back on track. I suspect the politicians will use the "virus" as a tool and continue to open and close at whim, but I won't get into politics any deeper than that.
| | |
| --- | --- |
| | Gold has gone above $1842 this morning and silver has surged to over $21 an ounce like a freight train suddenly. |
What I think about the prices and where they are heading
I am asked this question daily. Look, if I knew for sure I would share that, but I can say that it looks extraordinarily strong. There is real buying going on and that is what keeps prices slowly moving up. At this point we are so close to the all-time high on gold that it's hard to imagine the price won't attempt to make new highs. 
Items I can offer at large discounts to others 'retail' prices
I have a limited amount of 90% silver coins as well as 50 rolls of uncirculated 1964 Kennedy Half Dollars.