Don't put off Gold, Silver or Platinum purchases!
Don't put off Gold, Silver or Platinum purchases!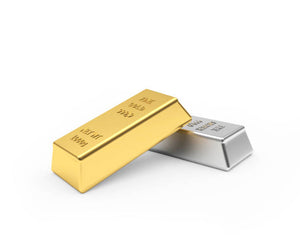 Many of my clients have put off buying gold silver and platinum because of the higher than normal premiums. 
Is that the right move?
The Federal Government is spending over $5 TRILLION
 to provide liquidity in the economy. That will only make even more people buy gold and other metals at a time when production is low, and secondary markets are nonexistent. That is to say very little gold is coming back on the market.
Yes. You will pay more than normal "over spot" premiums to purchase, and you may have to even wait weeks for delivery. The fact that delivery is 3-6 weeks out on certain items indicates the premiums are here to stay for a while.
The massive spending by the Government almost guarantees higher prices.
You're probably going to see even more spending, since no one seems to care about the massive amount of money being created.
Think of it - 
$5 TRILLION in a matter of weeks
, when the debt was somewhere around $22 trillion total for our entire history.
And while platinum has indeed disappointed me over the past few years, it should benefit as all this money gets spent to rebuild the economy and industry.
There are very limited supplies of gold silver and platinum coins and bars available.
Call for current availability. (800) 221-7694