2017 Precious Metals Recap
2017 Precious Metals Recap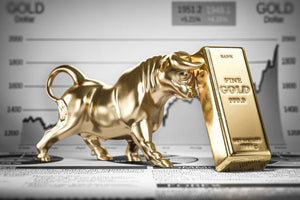 The year 2017 saw a huge decrease in the sales of gold, silver and platinum while palladium was the big winner of the year. 
Gold was mostly range bound between $1,250 and $1,350 even though gold showed a nearly 20% gain for the year. Government sales of gold bullion coins - Eagles and Buffalo's - were down over 50% from the year before. Gold buyers were the big winners because "premiums" on nearly all gold coins from Eagles to $20 Liberties and Saint Gaudens plummeted. A lower premium means you play less for a coin. For example: Today's Gold Eagle "premium" or the cost of the coin over its actual gold value is $30 LESS than normal. It is like buying gold at a discount. Premiums on pre-1933 U.S. Gold coins all but disappeared in many cases. A $20 Saint Gaudens in MS-63 now goes for about $100 over spot!
The final mintage of the 2017 $25 Gold Eagle was only 37,000 pieces. I recommended these coins as a great way to buy "bullion" coins which may end up with a collector premium based on the low mintage figures. To put a 37,000 coin mintage in perspective consider this, the mintage for the 1986 $25 Gold Eagle was just shy of 600,000 pieces. The rarest coin 1991 $25 Gold eagle has a mintage of 24,100 and sells in the $3,000 a coin range. The 2017 $25 Gold Eagle has the third lowest mintage of "bullion" ½ oz gold eagles. 
I am encouraged that the premium will increase because the production was so small. I will keep you informed if the premium increases this year. The following chart shows the mintages and "wholesale" prices of various $25 Gold Eagles. The chart clearly shows that the 2017 $25 Gold Eagle appears to be undervalued compared to other low mintage coins.
Rhodium, which I recommended a few years ago was up over 52% last year and another roughly 20% this year.
Last year was the first time the U.S. Mint created a Palladium coin. The 2017 Palladium Eagle was an instant sell out. We sold as many coins as we could get to our clients. The initial price of $1,043 turned out to be a bargain. Palladium appreciated but the "premium" (value above the intrinsic metal value) more than doubled, giving clients a quick 30% profit.
In 2018 the Mint will produce both Uncirculated and Proof Palladium Eagles. If you want to be first in line just email us back. We will put you or top of the list when we get them. No obligation to buy. I am just looking for those who want to be informed when they are available. 
The low sales volume in gold and silver created some great opportunities in various coins and bullion items. In the next email I will detail the very best bets for 2018.